ENCHANTMENT DENTAL NEWS PAGE
Donna Kidby, DDS 1442 A St. Francis Drive, Santa Fe, NM 87505
505-988-2178 E-mail: drkidby@enchantmentdental.com

GREETINGS FROM DR. KIDBY
Seasons Greetings and Happy New Year, Everyone!
We are getting off to a good start for 2017 by sprucing up our website. Here are some of the additions and improvements we have made:
We have added a Site Map Page with a complete list of links to all of the pages, information, and features on our site. Just click on the Banner at the top of any page or the Happy Tooth icon at the bottom of any page for easy navigation.
Our contact information appears prominently on the top of every page, so you can easily call or email if you don't find what you're looking for, or need to make an appointment.
We've added some information about our Dental Team because we are so proud of them!
I have provided explanations of types of dental procedures to help our clients understand their choices for treatment. I even drew my own pictures.
And then there's this little News section right here. I'm making a New Year's resolution to post a short message every month to keep you up to date with the latest at Enchantment Dental... starting in... February!
Wishing you all health, happiness, and smiles in 2017!


Dr. Donna Kidby




find Enchantment Dental on facebook
COOL STUFF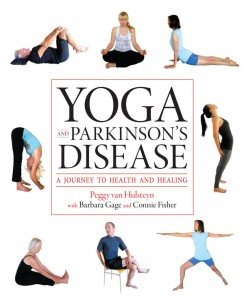 Dr. Kidby modeled for a yoga book, Yoga and Parkinson's Disease by Peggy Van Hulsteyn (Demos Health, 2013). Never fear, says Dr. Donna, "I don't have Parkinson's disease, but it was a fun project to work on." Can you find her on the cover at left?
Below:
"Shiva Smiles" a painting by Dr. Kidby.